Sealing Concrete - Bravo! Buffalo Concrete
Concrete Sealing
---
Concrete Sealing: What are the Benefits?
Concrete, in general, doesn't have to be sealed to perform well, but the additional benefits of applying a high-quality sealer to your driveway will be worth the small amount per square foot the sealer will cost.
Sealing a driveway/walkway not only extends its service life, but it also improves the appearance of plain or a decorative concrete driveway by eliminating any unwanted intrusions into the pores of the concrete.
You should apply a high-quality sealer to all exterior concrete slabs exposed to freeze-thaw conditions whether plain or decorative. The sealer helps protect the concrete from moisture absorption, mold and mildew, exposure to chemicals, and grease and oil stains
Generally, there are two categories of sealers for exterior concrete: film-formers and penetrants. Penetrating sealers tend to offer the best protection from moisture absorption.
Regardless of the sealer used it must applied properly. Contact Bravo! Buffalo today for your free estimate!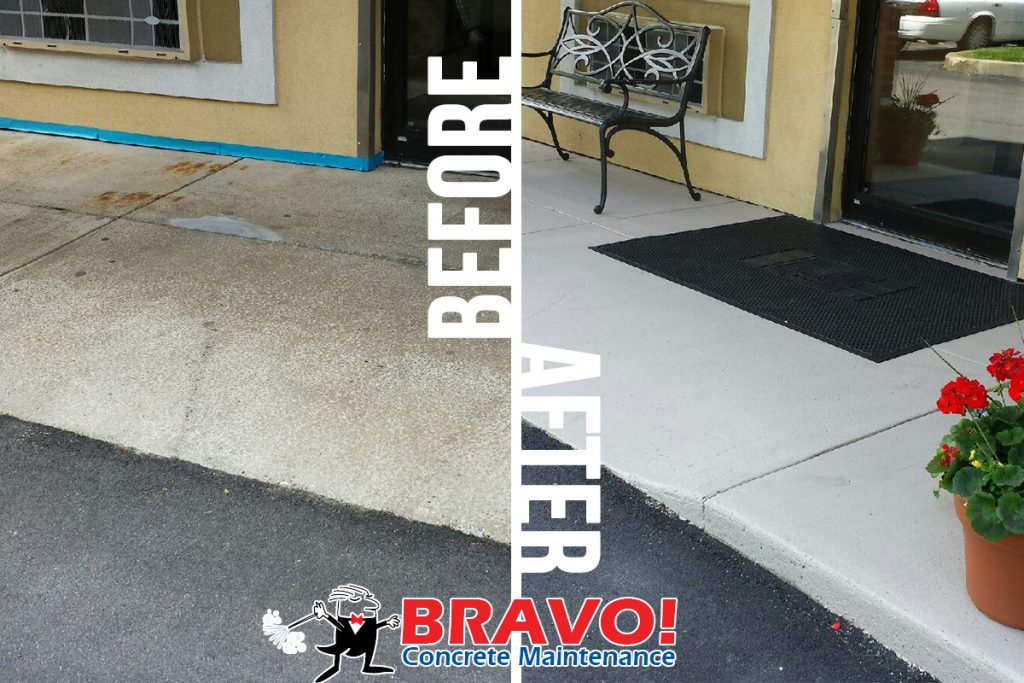 More About Concrete Sealing